Introducing MTMS Meeting: Elevating Your Collaborative Experience
Dear MTMS Community,
We're thrilled to share some exciting news that's set to revolutionize the way you collaborate and connect. Today, we're introducing MTMS Meeting, a powerful tool designed to streamline your meeting experience and foster seamless collaboration.
The Power of Efficient Meetings
Meetings are the lifeblood of any organization, serving as the heartbeat of communication, innovation, and decision-making. However, they can also be a source of frustration when plagued by technical glitches, scheduling hassles, or disorganized agendas.
At MTMS Network, we understand the importance of efficient meetings, whether they're daily stand-ups, weekly team syncs, or monthly strategic sessions. That's why we've developed MTMS Meeting to address these pain points head-on.
Key Features of MTMS Meeting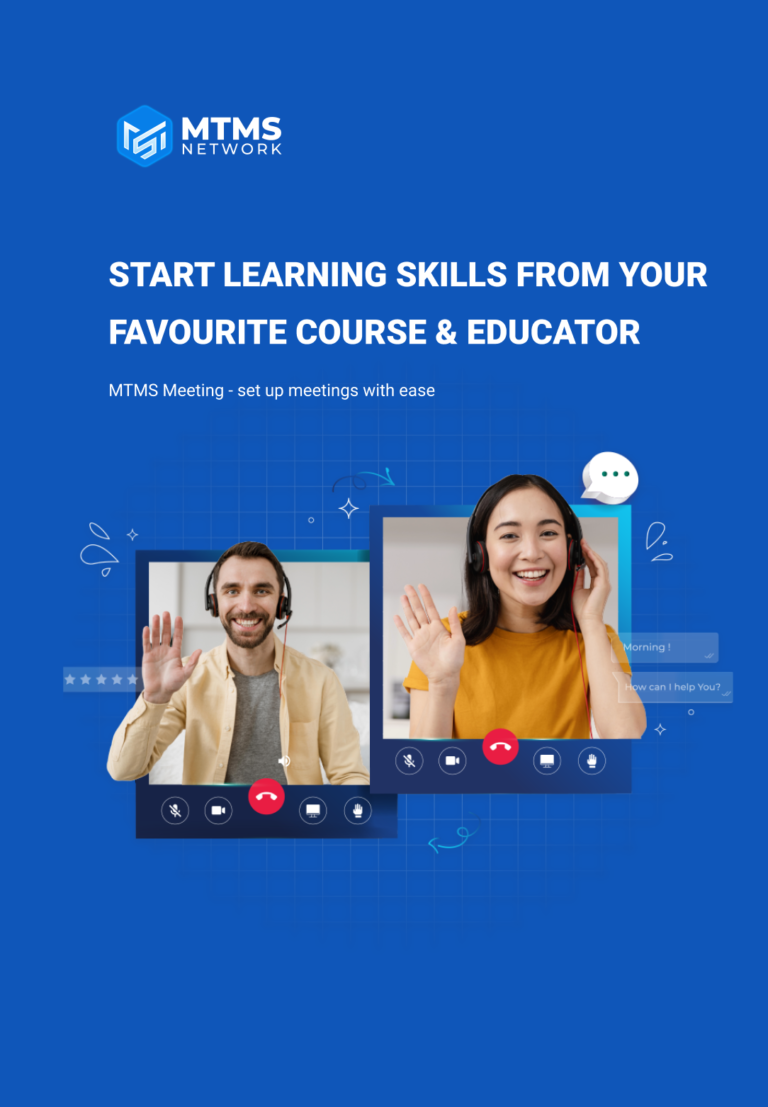 With MTMS Meeting, you can look forward to:
Effortless Scheduling: Say goodbye to endless email chains and back-and-forth scheduling nightmares. Our platform allows you to set up meetings with ease, whether they're one-time events or recurring sessions.
Seamless Integration: MTMS Meeting integrates seamlessly with other MTMS Network solutions, like Globoroom, our live education network. This means you can effortlessly transition from a live course to a collaborative meeting environment, all within a single platform.
Intuitive Interface: We've designed MTMS Meeting with a user-friendly interface that requires no technical expertise. It's easy to navigate, ensuring that your focus remains on the content and not on navigating a complex system.
Security and Privacy: Your data's security is our top priority. MTMS Meeting comes with robust security features to safeguard your meetings and ensure that your discussions remain private.
Collaborative Tools: Engage in productive discussions with features like screen sharing, document collaboration, and integrated chat. These tools make MTMS Meeting a hub for brainstorming, problem-solving, and decision-making.
Why Choose MTMS Meeting?
The launch of MTMS Meeting aligns perfectly with our mission to provide innovative solutions that empower our community. By simplifying the meeting process, we're enabling you to focus on what truly matters: productive collaboration and meaningful connections.
Whether you're an educator looking to enhance your live course experience or a professional seeking a more efficient way to conduct business meetings, MTMS Meeting has you covered.
Try MTMS Meeting Today!
We invite you to explore the many possibilities MTMS Meeting offers. Whether you're new to MTMS Network or a longtime member of our community, you can access MTMS Meeting and experience a new era of efficient collaboration.
Stay tuned for more updates and tips on how to make the most of MTMS Meeting. We can't wait to see how this tool transforms your meeting experiences.
Thank you for being a part of the MTMS Network community. Together, we're shaping the future of collaboration.
Warm regards,
MTMS Network