WHO IS HE?
He is known as the Former Co-founder & CEO of Pho 24 and an Adjunct Professor at Western University. With over 25 years of experience in retail, F&B, and extreme interest in blockchain technology, he joins MTMS with a long-term plan to drive the business in the fast lane for future success and sustainable growth.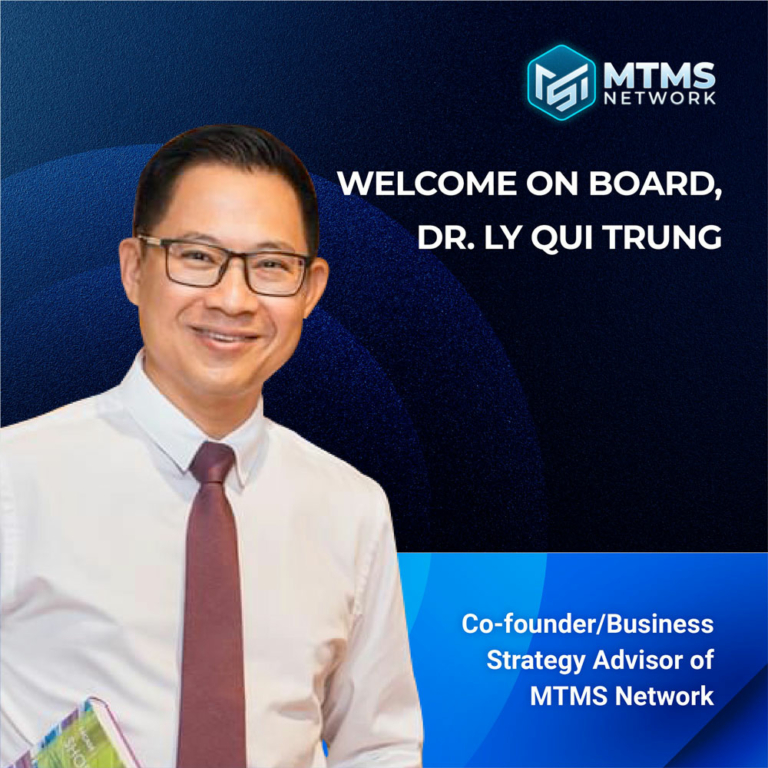 "Blockchain is a technology attracting many startups. But in the end, the critical factor that made me decide to join one team is the human – the people that understand and operate that technology in a way that brings value to users", said Dr. Ly Qui Trung.
A TOTAL NEW BLOCKCHAIN PROJECT MADE BY VIET: ARE PEOPLE READY FOR IT?
Living and working in Australia, where blockchain is highly appreciated, he wishes to bring his knowledge and experience to raise awareness of Vietnamese users. "Australia is very interested in this field, and Vietnam should not miss this trend, in the context that our country has the advantage of a young and dynamic technology development team", said Dr. Ly Qui Trung.
ABOUT MTMS NETWORK
MTMS network is the new trend of meeting online where users can Meet & Earn the ultimate benefits. We hope that with the precious strategy advice from Dr. Ly Qui Trung, the MTMS Network will soon become the leading online meeting platform in Vietnam and worldwide.