BESIDES MTMS NETWORK, WHO ELSE IS IN THE TOP 9?
After 4 months, beginning in February 2022, the Accelerator Program has announced the 9 finest projects that passed a total of 70 applicants participating in the program. Aside from MTMS Network, additional notable projects such as Sacred Queens, Emerald Pad, Ilu Universe, and others are also in the Top 9.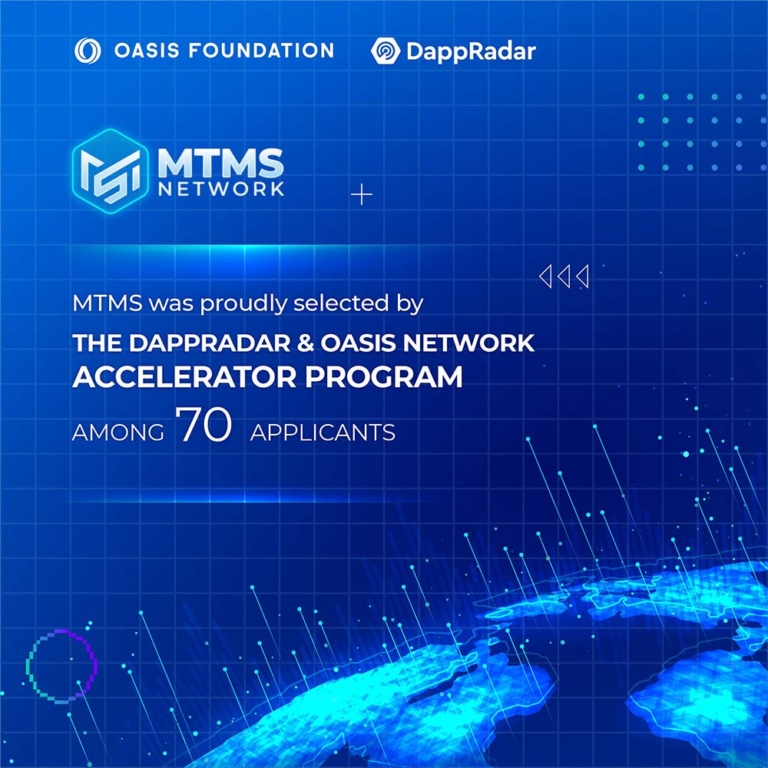 ONE OF THE FIRST BLOCKCHAIN PROJECTS IMPLEMENTED BY THE VIET ON TOP!
This is a matter of great pleasure for the MTMS Network team in particular, as well as the Vietnamese people in general, as this is one of the first projects conceived and implemented by Vietnamese founders to enter the Top 9 in such a prestigious program supported by DappRadar and Oasis Network.
After deploying their applications, each team will have the opportunity to pitch their project and receive more investment from Oasis Foundation and their network within the total funding of $235M.
Check out the full list via the link below!
▶️ Twitter: https://bit.ly/MTMSNetworkTop9Oasis
▶️ Medium: https://bit.ly/MTMSNetworkTop9OasisonMedium
ABOUT MTMS NETWORK
MTMS Network is a virtual meeting/event platform that applies blockchain economics. It is designed to reward users when they join virtual meetings, and events and share their knowledge online. MTMS Network is expected to become the leading platform with ultimate benefits for users and to help shape how people communicate virtually.