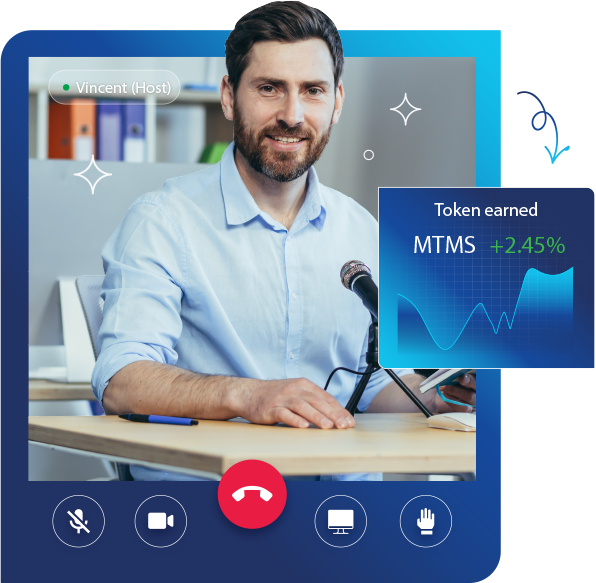 The Future of Meetings

Meet & Earn
MTMS offers a variety of features including:
Virtual study and work rooms: Global virtual rooms for studying and working together.

Virtual consultant rooms: Global virtual rooms for offering virtual services such as consulting, marketing, and more.

Private meeting and video call functions: Private functions for users to conduct meetings or calls with specific individuals or groups.

NFT ads portal: A unique advertising experience where brands and individuals can purchase NFTs to show their ads on the platform, and users can earn tokens by clicking on the ads.